high speed card Counting and Sorting Machine
Typical Products that feed:
Small leaflets or booklets

Small cartons

Flat cosmetics

Heat seal sample

packets

Liquid-filled pouches

Trading cards

Business cards

Credit card

s

Blister packs

Moist towelette pouches

Tax sta

mp

Stamps

Z-Folds

Shampoo and lotion samples

Stickers

Tickets

Coupons

Corrugated inserts

Note pads

And many more small products…
Main Features of Function:
★ Servo motor drive system, PLC controller and touch interface are easily handled and utilized. Both settings and operation can be easily completed on the touch screen. Meanwhile, with storage function, it can automatically operate when relevant data is set.
★ Servo motor's highest speed reaches 50m/minute.
★ Automatic card sender joints the full-Automatic Packing Machine and automatically send cards according to different packaging quantity in a fast speed.
★ Automatic alarming function works when card misses or there is no card. Its function of sending single card, several cards or continuous cards can be chosen.
★ It adopts photoelectric control. It can automatically send cards when the general power switch is turn on with photoelectric sensor.
★ It is matched automated packaging equipment, realizing integration of automatic packaging genuinely.
★ The system itself has many function settings, including pretest card length, setting of card quantity each time, automatically stopping working and giving an alarm when there are double card or no card, with real time on-line monitoring.
★ Its structure is reasonably designed and can change quick-wear parts in a simple and quick way.
500 pieces/minute(related to card's size)

Thickness of sending cards

Sending card's length: 50-300 mm (can be customized according to requirements)

Sending card's width: 110-300 mm (can be customized according to requirements)

Servo motor drive PLC control

About(length)620×(width)670×(height)700mm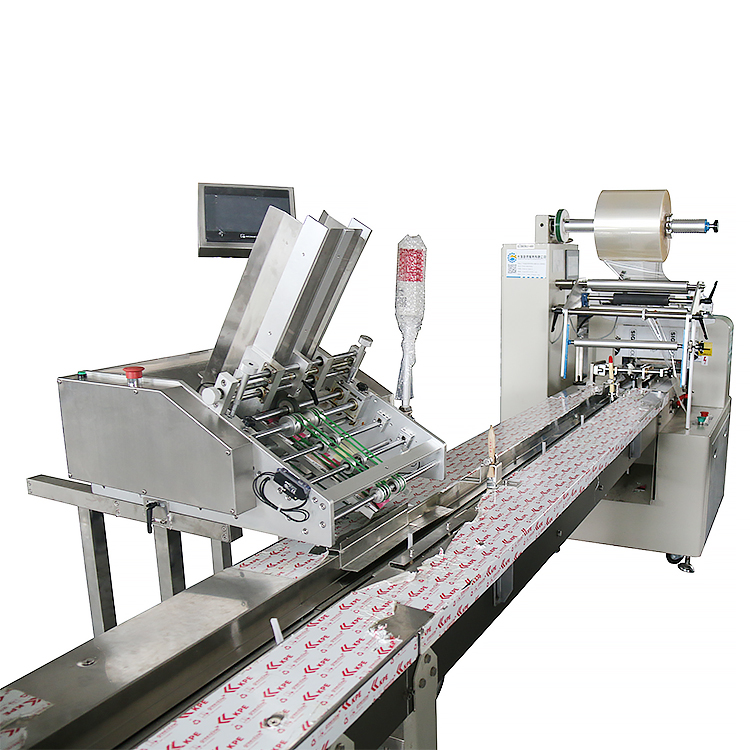 Dongguan Chanfer Intelligent Packing Technology Co., Ltd.
was founded in 2009 ,located in Dongguan City ,Guangdong province , We dedicate ourselves to production of servo Horizontal Packing Machine, automatic bagging machine, Automatic Card Friction Feeder machine, Heat Shrink Machine, Carton Sealer, Banding Machine and Packing Processing service for over 10 years. We certificated with C E is for the high end to basic needs with high quality service and continuously innovation as for be the leading brand of Packaging Machinery !